Librarian -- Tulsa Community College -- Tulsa, OK
Submitted by

Amigos

on Wed, 2018-09-12 16:34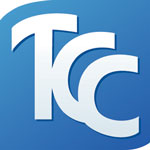 About Tulsa Community College
Tulsa Community College is committed to creating equitable and inclusive work environments to support the success of the full range of our employees.
We believe that employees who feel valued and respected will create policies, programs, practices and services to effectively meet the needs and exceed the expectations of our increasingly diverse student populations.
We encourage candidates to apply who have demonstrated capacity to create inclusive work environments, to work effectively on increasingly diverse teams, and to serve the increasingly diverse college community.
We are committed to hiring and retaining a racially diverse, culturally competent staff at all levels of the organization who not only reflect the demographics of our students, but also continue to deepen their skills and competencies to serve the full range of our community.
Job Summary:
Organizing and maintaining access to resources in the Library and providing formal and informal instruction in use of these resources.
Campus: Northeast
Classification: Administrative
Position Type: Full-time
Job Code Number: 3882F-8-18
Minimum Qualifications:
Master's Degree in Library Science or Information Science or an equivalent combination of training and experience.
Minimum of three years professional library experience.
Computer skills required.
Effective written and oral communication skills.
Demonstrated ability to plan and deliver educational sessions; understanding of learning outcomes and how to use these effectively.
Preferred Qualifications:
Prefer knowledge of effective search strategies and familiarity with word processing, spreadsheets, database searching skills and presentation programs.
Concentrated experience in reference services, book selection or technical services preferred.
Minimum Salary: $46,188/annually
Work Schedule: Monday-Friday 8am-5pm - Occasional evenings as needed
Posting Date: 09/05/2018
Closing Date:
Open Until Filled: Yes