Helping Libraries Show Up in Search Results – Check out Koios, Our New Vendor Partner
Submitted by

Amigos

on Tue, 2017-08-29 15:31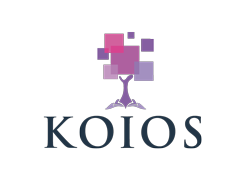 You know your collections and Amigos' new vendor partner, Koios, knows digital marketing. The Koios's Libre Online Promotion Suite (Libre OPS) is a new suite of services to help your library appear in local Google search results. Starting with linked data, Koios adds the best practices of search engine optimization and paid search marketing to propel your library's name to the top.
Libre Search is a national collection marketing platform for libraries that will analyze your holdings and link them to common, relevant keyword searches in your service area. As a result, your materials can appear side-by-side with Amazon and Wikipedia in local Google Search results.
Libre Ads is a search engine marketing service. Koios uses Google Ads as "first result insurance," making sure that you're on top for book-related searches. With Libre Ads, you can also promote the other things you care about: services, programs, and databases. They help you qualify for in-kind advertising grants from Google to fund this effort.
Interested in learning more? For more information, contact Ashley Brizuela at brizuela@amigos.org or 800-843-8482, ext. 2805.