Duke University Press Offers Discounts
Submitted by

Amigos

on Thu, 2017-03-16 15:22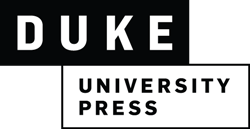 Amigos Library Services and Duke University Press are pleased to offer a 20% discount on any new subscriptions to the 2017 e-Duke Journals Expanded collection.
The e-Duke Journals Expanded collection provides online access to Duke University Press journals in the humanities and social sciences. The 2017 collection includes 47 titles, including two new titles, Archives of Asian Art and Qui Parle.
Features of the e-Duke Journals Collection include:
Perpetual access to 2017 content plus term access to all available back content
Tiered discounting
70% discount on print add-on subscriptions for collection subscribers
Features on HighWire Press include:
Enhanced search features and reference linking
RSS feeds and table-of-contents alerting
COUNTER-compliant usage statistics
Toll-free access across cited journals on HighWire's platform
e-Duke Journals Expanded is hosted by HighWire Press at www.dukejournals.org.
More information on the e-Duke Journals Collection can be found here.
This one-time, time-limited offer is available from now through June 30 (it does exclude 2017 renewals of the collection).
For trial and pricing information, contact Ashley Brizuela at brizuela@amigos.org or 800-843-8482, ext. 2805.