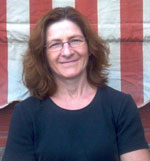 Speaker:
Karen E. K. Brown
Session Time:
2:00 - 2:45 p.m.
Session Title:
In-House Book & Paper Repair
Session Description: There are a range of outside vendor services available to assist with item-level stabilization of cultural collections, including commercial binders, reformatting companies, and trained conservators. In addition to this array of options, an in-house repair operation can be extremely valuable, especially if the focus is on simple, effective and efficient processes that can be sustained with minimal resources. What is the framework for setting up an in-house book and paper repair program, and how can it be done responsibly? This presentation will cover staff roles and responsibilities, deciding what to repair and possible procedures, and setting up a workspace.
Speaker Bio: Karen E. K. Brown is the Preservation Librarian for the University at Albany, SUNY, University Libraries, a position she has held since 2001. In this capacity she is responsible for managing the preservation laboratory, including budget, grant programs, staffing, materials repair and reformatting, and equipment maintenance; the repair and conservation of collections for the University Libraries; managing the Libraries' brittle and irreparable books program, including selection, microfilming, photocopying, and scanning; participating in emergency preparedness and response, environmental control, staff training, and other preventive activities; coordinating preservation initiatives with other departments and units; and participating in digital initiatives, including serving as a resource person for the preservation of digital assets.
Karen holds a Bachelor of Fine Arts from the Cooper Union in New York City and a Master of Art Conservation from Queens University in Kingston, Ontario. After working for 5 years as a conservator for the Provincial Archives of New Brunswick, in Fredericton, New Brunswick she went on to complete her MLIS at Dalhousie University in Halifax, Nova Scotia. Prior to coming to Albany Karen was the Field Service Representative at the Northeast Document Conservation Center in Andover, Massachusetts (1997 to 2001). She is a member of the Canadian Association of Conservators, the Canadian Association of Professional Conservators, The American Institute for Art and Historic Artifacts, and the American Library Association (ALA).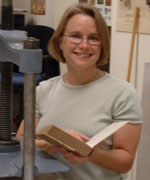 Speaker:
Donia Conn
Session Time:
1:00 - 1:45 p.m.
Session Title:
Basic Disaster Salvage Techniques for Libraries, Archives & Museums
Session Description: Responding to a disaster can be a chaotic experience. When it comes to salvaging your collections, chaos should not enter the equation. This session will cover the basic process of salvaging library and archival collections and touch on museum collections. The four primary salvage techniques will be covered and when to call in vendors and conservation professionals will be discussed.
Speaker Bio: Donia Conn is an independent consultant for small and mid-sized cultural heritage institutions. She has worked in the fields of conservation and preservation for the past 18 years, specializing in book conservation and preservation training. She presents workshops and webinars on preservation and digitization topics, responds to technical inquiries from around the world, and consults with institutions on disaster planning and preservation issues. She is also adjunct faculty for the Simmons College Graduate School of Library and Information Science teaching Preservation Management and Collections Maintenance. Donia is a Professional Associate of the American Institute for Conservation of Historic and Artistic Works (AIC). She earned her BA in Mathematics from St. Olaf College and her MLIS with Advanced Certificate in Conservation from the University of Texas-Austin.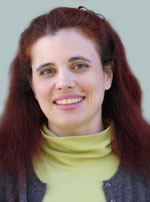 Speaker:
Rebecca Elder
Session Time:
11:00 a.m. - 11:45 a.m.
Session Title:
Environmental Monitoring with Hobo Dataloggers
Session Description: This session will introduce students to the importance of environmental monitoring and provide tips on how to use Hobo dataloggers to maintain an environmental monitoring program.
Session Time: 3:00 - 3:45 p.m.
Session Title: Preservation of Magnetic Media
Session Description: While digitization is the best path to long-term preservation of the information contained in magnetic media, the media itself must be preserved until it can be digitized. In this session, participants will gain an understanding of the components of magnetic media, how they deteriorate and the best ways to slow this deterioration.
Speaker Bio: Rebecca Elder has served as the Adjunct Preservation Field Services Officer for Amigos Library Services Imaging & Preservation Service since 2004. She received her MSIS and a Certificate of Advanced Studies for Conservation of Library and Archival Materials from the University of Texas at Austin, and has a significant amount of experience in preservation and conservation through her previous work at Harvard, the Center for American History in Austin, and the Smithsonian Institution. Currently she teaches both face-to-face and live online workshops in book repair, preservation, and emergency preparedness, and frequently conducts site surveys in a variety of cultural heritage institutions in her role with Amigos. Rebecca has provided consultations, training, and presentations on projects where Amigos has partnered with, among other institutions, the Texas State Library, the Arkansas State Library, the Oklahoma State Library, the Texas Association of Museums, the Texas Historical Commission, and many libraries, historical societies, museums and archives throughout the United States. She has recently served as a reviewer of grant applications at the request of both the National Endowment for the Humanities (NEH) and the Institute of Museum and Library Services (IMLS). Rebecca is also an adjunct instructor at The University of Texas in Austin, where she teaches preservation management and Book Laboratory I. She is a member of the American Institute for Conservation of Historic and Artistic Works (AIC), the Society of American Archivists (SAA) and the Society of Southwest Archivists.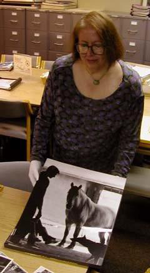 Speaker:
Susan Knoer
Session Time:
10:00 - 10:45 a.m.
Session Title:
Disasters on a Budget: What You Can Do Now to Make Recovery Easier
Session Description: There are things you can do before a disaster strikes, and things you can do after, that are easy on the budget. Where will you find and store your recovery supplies, where will you find people who aren't dealing with the same disaster to help you, and how will you know what to do when it happens? With some planning and courage to ask, you can be prepared for, if not anything, at least the most likely things. Find out who to ask, what you can get, and where to find people who can help.
Speaker Bio: Susan is a graduate of the Preservation Management Institute, has a MLS and has been a librarian and archivist, a published author, and now is a consultant. She has done disaster planning and recovery manuals for a number of organizations, and loves to share what she knows BEFORE a disaster.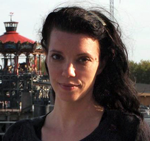 Speaker:
Anna Lamphear
Session Time:
1:00 - 1:45 p.m.
Session Title:
Getting Started with Standard Audio Cassette Reformatting: An Overview of Software, Equipment & Standards
Session Description: Transferring standard analog audio cassette recordings to digital format helps protect the carrier from unnecessary handling, mitigates the risk of format obsolescence, serves as a preservation process, and can help to increase access to these often rare or unique information resources.
This presentation provides practical information for how smaller institutions can establish a standard audio cassette digitization workstation by describing the software, equipment, and standards utilized by the University of Texas Libraries Audiovisual Digitization Services Unit.
Speaker Bio: Anna Lamphear is the Audiovisual Digitization Coordinator for University of Texas Libraries. In the position since 2009, Anna is responsible for creating AV digitization workflows, establishing standards and best-practices, and maintaining legacy hardware, in addition to liaising with other library units and archives across campus towards the shared mission of preserving and providing enduring access to the University's diverse and rich media collections.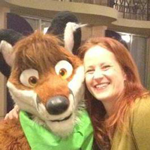 Speaker:
Jessica Leming
Session Time:
1:00 - 1:45 p.m.
Session Title:
Preservation of Photographs: From Analog to Digital
Session Description: This session will discuss identification, care, and long-term preservation of images, helping participants locate appropriate resources for the management of their materials from daguerrotypes to JPEG files.
Speaker Bio: Jessica Leming is the Visual Collections Librarian and Assistant Professor at the JD Williams Library Archives and Special Collections. Ms. Leming received her MS in Library and Information Science in 2007 from the University of Illinois at Urbana-Champaign, with a certificate in Special Collections. Since 2007, she has worked in various roles as a librarian and archivist, including Preservation Services Librarian at Lyrasis, where she assisted institutions with preservation and archival management. She has attended training in photographic and film identification and preservation from the George Eastman House in Rochester, NY, and chaired a regional disaster response network in the Atlanta area. Ms. Leming became a Certified Archivist in 2011, and also holds a Master of Fine Arts in Ceramics (2001) from Bowling Green State University in Ohio.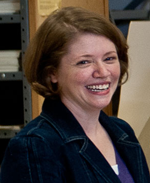 Speaker:
Wendy Martin
Session Time:
11:00 - 11:45 a.m.
Session Title:
The Collections Emergency Team: A Shared Approach to Planning for Disasters
Session Description: In 2010, Preservation Services staff at the University of Texas Libraries launched an effort to revise a decades-old disaster plan. Several key outcomes were desired in rewriting the plan. Primarily, we wanted to develop a plan that was easy to maintain, as well as a system to ensure that it would be updated regularly. Secondly, we wanted to write a plan that focused solely on collections emergencies, not on an array of life-safety issues and threats. Finally, we wanted to design a plan that allowed for shared responsibility in disaster planning, mitigation, response, and recovery across various functions in the library. The result was the creation of a Collections Emergency Team made up of staff members representing the key functions of collection development, facilities maintenance, communications, preservation planning, conservation and library administration. These team members would collectively develop and implement the new plan.
Now four years into the existence of the Collections Emergency Team, we take a look at the current state of emergency readiness in the Libraries and discuss the successes and shortcomings of the team and the effort to maintain a useful and practical disaster plan.
Speaker Bio: Wendy Martin is the Manager of Digitization Services and Conservator at the University of Texas Libraries. She holds an MSLS from the University of North Texas and a Certificate of Advanced Studies in Conservation from the University of Texas.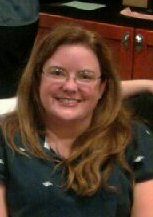 Speaker:
Gina Minks
Session Time:
9:00 - 9:45 a.m.
Session Title:
Funding Preservation Assessments: CAPs, MAPs, & PAGs
Session Description: For collections without a trained preservation staff member, a preservation assessment can help prioritize collections needs and the results can be used to support funding for future preservation projects. This session will present an overview of the preservation assessment process and explain how the Conservation Assessment Program (CAP), the Museum Assessment Program (MAP), and Preservation Assistance Grants (PAG) can help an institution meet its preservation needs.
Speaker Bio: Gina Minks has been the Imaging and Preservation Service Manager at Amigos Library Services since 2005 and is the Project Director for Amigos' Education & Training grant from the National Endowment for the Humanities. She is a member of AIC-CERT (American Institute for Conservation Cultural Emergency Response Taskforce), and one of eight national mentors for the Council of State Archivists IPER (Intergovernmental Preparedness & Emergency Response) project. She is an active member of ALA-ALCTS serving on various membership committees and SAA serving as Chair of the Preservation Section.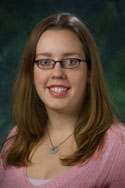 Speaker:
Jessica Phillips
Session Time:
2:00 - 2:45 p.m.
Session Title:
Care and Identification of Photographs
Session Description: This session will cover simple ways to identify various photographic formats as well as guidelines for proper care and handling. I will also briefly discuss how to make a simple sink mat for broken glass plate negatives and introduce a method for removing photographs from magnetic albums.
Speaker Bio: Jessica Phillips, head of Preservation at the University of North Texas since 2007, studied Preservation Management at the University of Pittsburgh, where she earned her MLIS in 2006.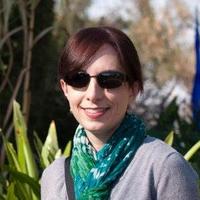 Speaker:
Jennifer K. Sheehan
Session Time:
9:00 - 9:45 a.m.
Session Title:
Defensive Preservation: How to Recognize and Counteract the Ten "Agents of Deterioration"
Session Description: Libraries, museums, and archives house a variety of materials, but all of these collections are vulnerable to attacks from similar sources. In this presentation, you will learn how to recognize the presence of the top ten greatest risks to collections of cultural heritage materials, what sort of damage they can inflict, and how to take some simple steps to protect against them.
Speaker Bio: Jennifer K. Sheehan is an adjunct faculty member for the University of North Texas (UNT), where she teaches two graduate courses on Preservation of Library Materials and Rare Books. Previously, she was Curator of Rare Books at UNT and a librarian at Houston Public Library. She has a Ph.D. in Information Science and Master's degrees in Library Science and Museum Studies.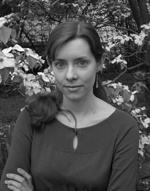 Speakers:
Imogen Smith, Kat Bell & Judy Tyrus
Session Time:
10:00 - 10:45 a.m.
Session Title:
Adapting Traditional Processes to Nontraditional Collections: Putting the Dance Theatre of Harlem Archives Back Together
Session Description: In 2011, Dance Theatre of Harlem (DTH) was selected by the Dance Heritage Coalition to receive help organizing and inventorying their archive, an internationally important collection documenting the first predominately African-American ballet company in the United States, its allied arts school, and associated artists over a 40+ year history. The collection had been without the care of a trained archivist for 10 years, and staff share how an overwhelming project was managed within a limited time-frame. This presentation highlights the nature of nontraditional archives and collections formed by small- to mid-size arts and cultural heritage organizations, and how their special challenges can be met. A key to the findings from this project is a strategy to break a large initiative into discrete parts, whether by task or by format.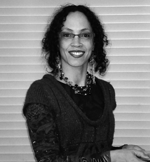 Speaker Bios: Imogen Smith, a specialist in dance archives, has served as the Dance Heritage Coalition's Project Manager since 2011. She has directed a wide variety of projects, including the creation of the online exhibition "America's Irreplaceable Dance Treasures," and work with choreographers and dance companies to assess, organize, and preserve legacy materials. Smith has also worked for the Dance Division of the New York Public Library during much of the past decade, directing oral history projects and cataloging archival video and audio materials. In addition, she is a freelance film scholar and the author of two books, Buster Keaton: The Persistence of Comedy and In Lonely Places: Film Noir Beyond the City.
Judy Tyrus is the exhibition curator, archivist, photographer and social media manager at Dance Theatre of Harlem and Adjunct Professor of Dance at Marymount Manhattan College. Tyrus first joined the DTH in 1977 and performed as a principal dancer until 1999. After returning to the company as a volunteer alumni coordinator in 2007, she began to work on the archives, eventually taking on responsibility for the company's collections. She has curated two successful exhibitions, Dance Theatre of Harlem: 40 Years of Firsts with Barbara Cohen-Stratyner at the New York Public Library for the Performing Arts, and Harlem? Harlem! Dance Theatre of Harlem 1969-2010 for the Museum of Arts and Culture at New Rochelle High School in New Rochelle, NY.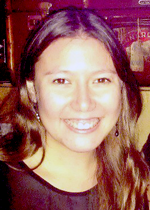 With master's degrees in dance studies and library science, Kat Bell is Project Director at the Dance Heritage Coalition. She currently spearheads the DHC's direct outreach to dance companies outside NYC, both for organizing their materials and launching regional video digitization stations to preserve dance company tapes. Before joining the DHC, she worked at the McNay Art Museum in San Antonio, Texas, where she helped curate Fiesta, Fête, Festival: Selections from the Tobin Collection. Bell has also worked on the Whirly-Girls Digital Collection at Texas Woman's University and the Dance Theatre of Harlem archive project through a fellowship with the Dance Heritage Coalition.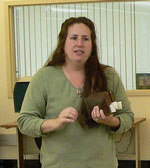 Speaker:
Sara Stilley
Session Time:
3:00 - 3:45 p.m.
Session Title:
The ABC's of Preservation Planning & Surveying What You Should Do and What You Can Do: How to Deal with Newly Acquired Donations
Session Description: Many times the intake of new collections can be very daunting - there are many aspects to consider when it comes to initial preservation needs of a new donation. These needs should be addressed in the very beginning rather than sometime down the road when the donation is fully processed. Additionally, often times processing cannot be done correctly if preservation is not performed on objects such as glass plate negatives, framed artwork, etc. But what are the steps that you should follow? How can it be the most efficient and cost effective? Trying to take the guesswork out of this process can mean a much smoother workflow and better end result.
Speaker Bio: Currently employed as a Preservation Specialist and Printing Instructor at the University of California, Riverside, Tomas Rivera Library, Special Collections & Archives. Trained under distinguished Librarian Sheryl Davis in preservation techniques.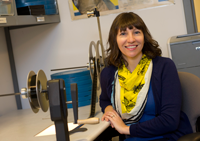 Speakers:
Kimberley Tarr & Peter Oleksik
Session Time:
11:00 - 11:45 a.m.
Session Title:
Working with Qualified Vendors to Preserve Analog Video
Session Description: Together, media degradation and system obsolescence place video and audio collections at risk. Many organizations would like to begin preserving their analog audiovisual materials but don't know where to begin. This session will provide the framework for organizations to initiate audiovisual reformatting project, and include: locating qualified vendors, how to request proposals and quotes, reviewing vendor bids, developing a statement of work, and project management. In this session, the instructors will also highlight the release of a new publication -- The Request for Proposals Template for Preservation-Quality Analog-to-Digital Conversion of Standard Definition Video -- developed by New York University Libraries.
Speaker Bio: Kimberly Tarr is a graduate of the University of California, Berkeley and received her master's degree in moving image archiving and preservation from New York University (NYU). She served as the archivist on a multiyear audiovisual archiving project at the Smithsonian National Museum of American History and recently completed a preservation administration fellowship at the New York Public Library. In 2009, she worked with a team of archivists on the APEX Buenos Aires project at the Museo del Cine to assess film collections and provide hands-on training to museum staff. Currently she manages the audiovisual preservation program at NYU Libraries and serves as an adjunct instructor in NYU's MIAP program.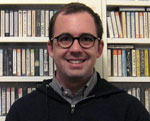 Speaker Bio: Peter Oleksik is Assistant Media Conservator at The Museum of Modern Art (MoMA) focusing on the conservation and exhibition of analog and digital time-based artworks. His work with media collections spans the multifaceted aspects of hands-on reformatting, asset and collection management, cataloging, and facilities design and installation. Peter specializes in working with organizations and artists to provide access oriented solutions that support reformatting for preservation and distribution of legacy materials. Past and present projects include work with Sonic Youth, Fugazi, Dischord Records and Fred Armisen. Peter earned his MA in Moving Image Archiving & Preservation from NYU and his BA in Cinema Studies from the University of Southern California.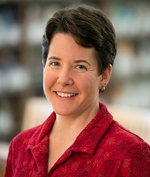 Speaker:
Ann Marie Willer
Session Time:
2:00 - 2:45 p.m.
Session Title:
Emergency Preparedness and Disaster Planning
Session Description: Disaster plans have been the cornerstone of preservation activity for decades, but is yours ready for the 21st century? Cultural institutions of all sizes and types are now focusing on broader issues of emergency preparedness in addition to previous efforts dedicated to disaster planning for collections materials. This presentation will review the components of a disaster plan and discuss how to integrate your efforts into broader emergency preparedness activities at your institution or in your community. Attendees will be introduced to resources and tools that are appropriate for smaller institutions or those who are just getting started with emergency planning. This presentation will prepare you to prioritize your next steps in terms of implementing procedures, acquiring supplies, and making contacts.
Speaker Bio: Ann Marie Willer is the Preservation Librarian for the Massachusetts Institute of Technology and previously held the same position at the University of North Texas. As a member of the Curation & Preservation Services department, she is responsible for maintaining the MIT Libraries' circulating collection, reformatting audio/visual materials, preparing items for digitization, coordinating disaster response, and contributing to lifecycle management of the Libraries' digital collections. She is active in the Preservation & Reformatting Section of the American Library Association and is a member of COSTEP-MA (Coordinated Statewide Emergency Preparedness – Massachusetts).