Consumer Technology Specialist -- Mid-Continent Public Library -- Independence, MO
Submitted by

Amigos

on Wed, 2017-12-06 11:32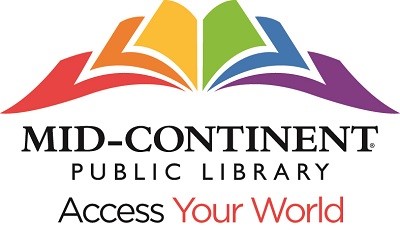 Consumer Technology Specialist - Administrative Headquarters
Position Overview: (Position will expire no later than December 12)
To apply visit: http://www.mymcpl.org/about-us/employment-opportunities gnk=job&gni=8a78859e5f99acde015fcc278c5b7af3&gns=Amigos
The Consumer Technology Specialist (CT Specialist) is responsible for modeling excellent customer service to all staff and customers by developing and providing training to the public and Library staff related to consumer technology, such as social media, downloadable and streaming media, popular software, mobile devices, etc. Training can be offered in a variety of formats to meet the needs of the public and staff. Hours include a combination of days, nights, and weekends. This is a full-time Non-Exempt position with a starting salary of $17.88 per hour plus benefits.
Reports to: Assistant Electronic Resources Manager
Employee Expectations:
Supports, promotes, implements, and makes decisions based on established Library policies, guidelines, and programs
Knowledge and support of the principles of intellectual freedom including the Library Bill of Rights and the Freedom to Read statement
Models excellent customer service attitude and delivery, supporting a collaborative and inclusive workplace
Consistently meets expectations set forth in Non-Exempt Employee Expectations Document
Essential Job Functions:
Plans, coordinates, and provides public and staff training

Develops and provides training related to consumer technology
Creates training using various methods including demonstration, hands-on, one-on-one, etc.
Creates training in a variety of formats including face-to-face, webinar, instructional guides, etc.
Creates support materials to complement training
Identifies and evaluates support materials from outside sources
Works with Community Programming and Information Technology Departments as needed
Writes blogs and emails for the public and staff relating to consumer technology
Conducts outreach training sessions at schools, senior citizen centers, and other organizations as needed

Works with branch technology presenters

Provides training materials for branch technology presenters
Observes training conducted by branch technology presenters
Coaches and mentors branch technology presenters

Learns new skills and maintains existing skills
Explores and evaluates new technologies to identify need for future training and/or possible purchase or use by the Library system
Participates in continuing education opportunities related to training and consumer technology
Works at branches assisting with technology regularly to retain familiarity with training needs of the public and staff
Possession of a valid driver license and a reliable personal vehicle for use in carrying out the duties of this position including transportation of materials and equipment(mileage reimbursed)
Required Skills:
Models excellent customer service attitude and delivery
Demonstrates proven computer literacy with adequate keyboarding skills
Uses effective verbal, written, and discreet communication with management, co-workers, and the public
Exhibits self-motivation with the ability to prioritize, meet deadlines, and manage changing priorities
Demonstrates excellent organizational and planning skills with ability to perform multiple tasks concurrently
Possesses ability to adapt quickly to new technologies
Performs duties requiring the exercise of professional skill, initiative and independent judgment
Successfully handles matters of conflict
Remains current on trends in the library field
Demonstrates the ability to work as a member of a team
Demonstrates ability to learn new consumer technology quickly
Prepares training for themselves and others to present
Presents effective training in a group setting as well as a one-on-one setting
Demonstrates proficiency in searching the Web
Demonstrates proficiency in SirsiDynix Symphony WorkFlows Booking procedures and the online catalog
Demonstrates proficiency in the Microsoft Office suite and other popular software, social media, downloadable media, etc.
Possesses ability to troubleshoot technical issues
Experience and Training:
High School Diploma or GED Required
Associate's Degree or higher with coursework in Software, Communications or related subject areas preferred
Library or technology training experience required
Essential Physical Abilities to be accomplished with or without reasonable accommodation are:
Sufficient clarity of speech and hearing which permits the incumbent to communicate effectively with all constituents.
Sufficient vision which permits the incumbent to produce and review a wide variety of library materials, written correspondence, reports and related materials in both electronic and hard copy form.
Sufficient manual dexterity which permits the incumbent to operate a keyboard and any other assigned equipment to process library materials.
Sufficient personal mobility which permits the incumbent to monitor and perform assigned library operations, and to attend Library district, community, and public meetings at various locations.
Must be able to lift up to 40 pounds, push and pull carts weighing up to 200 pounds, bend, stoop and reach shelving from floor level to 6 feet high.
Sufficient tolerance for dust and mold which permits the incumbent to work with books and other library materials as well as working in older buildings.
NOTE: This job description is not intended to be all-inclusive. Employee may perform other related duties as required to meet the ongoing needs of the organization.