Accountant, Associate (Extended Temporary Employment) -- University of Arizona -- Tucson, AZ
Submitted by

Amigos

on Wed, 2017-11-08 11:11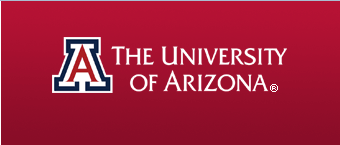 Title: Accountant, Associate (Extended Temporary Employment)
Department: Libraries - Administration (1701)
Location: Main Campus
To Apply: https://uacareers.com/postings/23186
Position Summary:
The Accountant, Associate supports the UA Libraries by processing invoices and entering transactions into Millennium, the Libraries' internal accounting system. The incumbent must perform all work with a high degree of accuracy, be detail oriented, possess strong organization skills, excellent judgment and independent thinking, including ability to set priorities, handle multiple tasks, and determine the best approach or action based on policies, practices, guidelines and procedures.
Visit the University Libraries website to learn more about us.
Outstanding UA benefits include health, dental, and vision insurance plans; life insurance and disability programs; paid vacation, sick leave, and holidays; UA/ASU/NAU tuition reduction for the employee and qualified family members; state retirement plan; access to UA recreation and cultural activities; and more!
As a nationally recognized leader, the University of Arizona strives to look forward. Listed by Forbes as one of America's Best Employers in the United States, the University provides strategic programs to enhance the lifecycles of a multigenerational workforce.
This award-winning portfolio includes consecutive Seal of Distinction awards for its exemplary Work-Life practices from WorldatWork, along with the 2017 Gold Healthy Arizona Worksite award, presented by the Arizona Department of Health Services and the Maricopa County Department of Public Health. For more information about the collaborative culture and innovative service offerings at the University of Arizona, visit Why UA.
This is an Extended Temporary Employment (ETE) position. For further details on this type of position at the University of Arizona, please click here.
The University of Arizona is an equal opportunity employer providing equal opportunity for women, minorities, veterans and individuals with disabilities.
Duties & Responsibilities
Processes invoices using Libraries' Millennium accounting/ordering system and University's UAccess Financials, including receiving, coding, scanning, payment authorization and reconciling against vendor statement to Libraries' accounting system.
Manages payment processes to include electronic invoices, bank wire transfers, foreign exchange invoice clearing, payment voids/cancel/stop payments; uploads files; maintains/reconciles deposit accounts, and resolves payment issues directly with vendors.
Maintains vendor transaction files ensuring proper documentation and archival regulations are followed.
Reviews reports, fund and account statements; investigates irregularities and reports to supervisor; makes adjustments and necessary journal entries.
Participates as an active member of the Business Office, including attendance and engagement in all team meetings, professional events, and annual performance management processes, including establishing priorities and strategic planning.
Works to develop rapport with other Library Departments and staff to demonstrate teamwork and effective working relationships with co-workers and to support the Libraries' values.
The Libraries supports the UA's diversity and inclusiveness strategic initiatives designed to create an inclusive environment for all faculty, staff, and students. The candidate is expected to support diversity and inclusiveness efforts in the department and college.
Other duties as assigned.
Knowledge, Skills, & Abilities
Self-motivated and ability to work both independently and collaboratively as part of a team environment.
Strong customer service skills with primary focus on sustaining high quality customer relations.
Strong organizational and follow-up skills.
Proficient data entry skills.
Ability to multi-task and effectively prioritize work flow within internal and external customer requirements.
Excellent interpersonal and communication skills, both written and verbal.
High level of accuracy and attention to detail in identifying and resolving technical financial problems.
Ability to work in a highly collaborative and inclusive environment, one that values and leverages the benefits of diverse perspectives.
Positive attitude and strong demonstration of Our Values: Collaboration, Continuous Learning, Diversity, Innovation, and Integrity.
Minimum Qualifications
See Arizona Board of Regents Minimum Qualifications below.
Arizona Board of Regents Minimum Qualifications
Bachelor's degree in Accounting or a related area with accounting coursework; OR, four years of progressively responsible and diverse accounting experience and coursework in which a broad exposure to all areas of accounting and accounting principles, practices and procedures was acquired; OR, any equivalent combination of experience, training and/or education.
Preferred Qualifications
Demonstrated experience using MS Excel, MS Access, Word and Outlook.
Demonstrated experience in applying accounting standards when recording transactions and reconciling accounts.
Demonstrated accounts payable experience, including the application of accounts payable principles and accurate determination of funding sources.
Demonstrated experience using UAccess for budgets and reporting.
Demonstrated experience using UA Libraries' data systems (Millennium).
Full Time/Part Time: Part Time
Number of Hours Worked per Week: 20
Job Category: Temporary and Part-time
Benefits Eligible: Yes - Full Benefits
FLSA: Non-Exempt
Posted Rate of Pay: $14.25 - $19.00 per hour
Type of criminal background check required: Name-based criminal background check (non-security sensitive)