Keynote Speaker:
Richard Wallis
Session Time: 9:00 - 9:45 a.m. CDT
Session Title: Filling the Black Hole
Session Description: : The last decade has seen a significant revolution. Ten years ago we were observing that the web had arrived and come of age on our PC screens. Since then the world's entertainment and information in most languages is laid at our feet - or in our pockets. One core driver of this revolution is data: data about your friends, contacts and interests; data from Wikipedia; data embedded in the web pages of successful media and commercial organizations; data that powers search engine knowledge graphs.
The vast amounts of quality curated information in libraries and their collections is missing from this picture. Why, and what can we do to fill this library-shaped information black hole? It's a key question for libraries of all types, one that becomes even more pertinent as the data, information and knowledge-driven web evolves over coming decades.
Linked Data is at the heart of a response to this situation. It does, after all, underpin what is happening on the web outside of libraries. Many library-linked data initiatives have been successful in their own right, but as yet these library-focused approaches have had little impact on the visibility of and access to library resources. What can we learn from the wider web's enthusiastic adoption of these techniques?
Speaker Bio: Richard Wallis, distinguished thought leader in Semantic Web and Linked Data, joined OCLC in 2012 as Technology Evangelist to focus and share Linked Data developments. He has been at the forefront of the emergence of these technologies in the information world for over 20 years.
He is Chair of the W3C Schema Bib Extend Community Group and evangelist for the adoption of Linked Data in libraries and wider web. He has an international reputation for insightful and entertaining keynote sessions at library, web, and semantic web-focused events. He is a pragmatist who believes in searching for implementable solutions.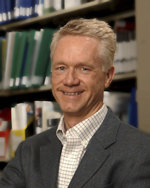 Speaker:
Kenning Arlitsch
Session Time: 10:00 - 10:45 a.m. CDT
Session Title: Walk Before You Run: Prerequisites to Linked Data
Session Description: Linked data holds enormous promise for libraries, but most efforts with linked data will be rendered ineffective if search engines cannot first harvest and index library websites and repositories. Basic search engine optimization (SEO) is a prerequisite to advanced digital library and Semantic Web applications. This presentation will cover three areas:
lessons learned from four years of SEO research;
the startlingly poor semantic identities that libraries and academic organizations have and why it matters;
an example of a linked data project underway at Montana State University;
Speaker Bio: Kenning Arlitsch serves as the dean of the Montana State University Library. Prior, Arlitsch was an associate dean for IT Services of the J. W. Marriott Library at the University of Utah, where he led a team responsible for IT and digital library development, including digitization, programming, ILS, website development, intranet, and systems administration.
His professional library experience includes serving as the head of Information Technology, head of Digital Technologies and Technology Instruction Librarian. Arlitsch completed a sabbatical with OCLC and worked at the U.S. Embassy in Nicosia, Cyprus, as a USIA/ALA International Fellow. In 2009, he was among the "Movers and Shakers" named by Library Journal.
His scholarship is often cited and his recently funded research interests focus on search engine optimization for digital repositories. Arlitsch founded the multi-state Mountain West Digital Library and the Utah Digital Newspapers, and co-founded the Western Soundscape Archive and the Western Waters Digital Library, a program of the Greater Western Library Alliance.
Arlitsch holds a master's degree in library science from the University of Wisconsin-Milwaukee and a bachelor's degree in English literature from Alfred University.

Speaker:
Scott Piepenburg
Session Time: 10:00 - 10:45 a.m. CDT
Session Title: VIAF and Linked Systems
Session Description: Linked data offers great potential for the storage and organization of information, but how can this work in a real-world environment today? The ViAF, or Virtual Internet Authority File, is a program designed to create links between common names and titles in library catalogs internationally. Discover what the ViAF is, how it is created, and its potential for linked data in an ILS.
Speaker Bio: Scott Piepenburg is currently Head of Cataloging at Valdosta State University in Valdosta, GA. His prior experience includes the position of Cataloging Coordinator at the University of Wisconsin-Stevens Point, and District Cataloger/System Administrator for the Dallas Independent School District, where he was instrumental in bringing up the initial DALLINK project, the first large urban union catalog in the United States. His work experience includes work at Hampton University, a HBCU in Virginia, as well as Vincennes University in Indiana. Not limited to working only in libraries, Scott has worked for such vendors as EBSCO, Infotrieve, and Follett Software, being one of the developers of the original Alliance+ product and the Unison software product that served as the basis for the current Destiny product.
Scott is the author of the popular Easy MARC series as well as articles on the future of library automation, the history of disc-based recording technology, and the role of cataloging AV materials for school and public libraries. He has lectured around the United States on the topics of cataloging in general and authority control in particular and considers himself an "authority control junkie."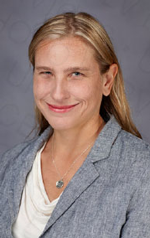 Speakers:
Cory Lampert and Silvia Southwick
Session Time: 11:00 - 11:45 a.m. CDT
Session Title: Exposing Hidden Relationships: Practical Work in Linked Data using Digital Collections
Session Description: The University of Nevada, Las Vegas (UNLV) Linked Data Project provides a case study of the complex topic of linked open data; from emerging concept in librarianship to practical outcome. The project began with a small academic library study group created in April 2012 and comprised of professionals from various functional areas. The initial goal was to better understand linked data concepts and potential benefits to the libraries. In October 2012, after reviewing literature, attending presentations, and discussing concepts, UNLV Digital Collections designed an exploratory project. Because there was very little in the literature about how to practically implement linked data in digital collections, the team decided to focus on the transformation of typical digital collections metadata. The project made significant progress, outlining technologies, tools, and models that can be implemented by librarians. This presentation covers basic concepts of linked data, the rationale for libraries to start preparing for adopting linked data, followed by a demonstration of visualization tools operating on the linked data generated from UNLV's digital collections. While they have not yet designed our interface, they believe that the demo will generate both insight and enthusiasm about the potential benefits of adopting linked data.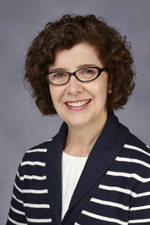 Speaker Bio: Cory Lampert is the Head of Digital Collections at UNLV Libraries, where she is responsible for operations and strategic planning for a dynamic department that comprises digitization facilities, several digital collections systems/technologies, and five permanent staff. She manages several collaborative digital initiatives, including conceptualizing, writing, and implementing grant-funded digitization projects. Her research currently focuses on linked data for digital collections. When not a work, Cory enjoys hiking the peaks of the Mountain West.
Speaker Bio: Silvia Southwick is the Digital Collections Metadata Librarian at the University of Nevada, Las Vegas. Her main responsibilities include designing and maintaining a metadata application profile for UNLV digital collections, defining metadata elements and creating index guidelines for each digital collection, designing and implementing metadata quality control processes, managing the implementation of the UNLV linked data project. Silvia's research interests are in the areas of metadata management and linked data. Silvia received a Ph.D. in Information Transfer and a Masters in Library Science from the Syracuse University School of Information Studies.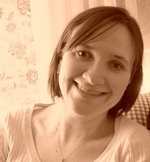 Speaker:
Emily Dust Nimsakont
Session Time: 11:00 - 11:45 a.m. CDT
Session Title: Promises and Pitfalls: Linked Data, Privacy, and Library Catalogs
Session Description: With BIBFRAME on the horizon as a replacement for the MARC 21 encoding standard, "linked data" is the current catchphrase to use when talking about library catalogs. But what does a linked data environment mean for libraries and their catalogs, especially when it comes to privacy? This session will explore the pros and cons of linked data when it comes to protecting the right to privacy.
Speaker Bio: Emily Dust Nimsakont is the Cataloging Librarian at the Nebraska Library Commission. She is also an adjunct cataloging instructor for the University of Nebraska-Omaha and the University of Missouri-Columbia.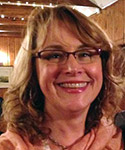 Speaker:
Elizabeth Anne Fulford
Session Time: 1:00 - 1:45 p.m. CDT
Session Title: BIBFRAME and Linked Data
Session Description: The transition to a new bibliographic framework (now called "BIBFRAME") is an initiative launched by the Library of Congress in 2011 to investigate and move from the current MARC-based environment to one that more fully integrates with and reaps the benefits of the World Wide Web and Linked Data. Among the goals of this new "framework" are improved discoverability through more exploitable metadata; extension of linking capabilities using URIs; the need to accommodate all types of libraries, from small to large; and, the ability to do all of this while still taking advantage of the large body of existing MARC data through transformations and reuse. This presentation will provide background information on the development of BIBFRAME; an introduction to the BIBFRAME model; examples of MARC data elements transformed to BIBFRAME statements; an overview of the BIBFRAME vocabulary; and, demonstrations of the BIBFRAME Web site and tools.
Speaker Bio: Elizabeth Anne Fulford is a senior network specialist in the Network Development and MARC Standards Office of the Library of Congress (LOC). A 30-year LOC veteran, Ms. Fulford has experienced many transitions, including the impact of the Internet and the World Wide Web in the early to mid-1990s. During that period, she led efforts to launch the first public Campus-Wide Information System (using GOPHER), called LC MARVEL, as well as the library's first public Web site, and she continues to develop and maintain LOC Web sites. A skilled educator, Ms. Fulford has developed and delivered a number of training programs, most notably, for LOC webmasters. Outside the library, she is a performing musician and director, having served since 2004 as music director for Washington Revels. In that capacity, she received two Washington Area Music Association awards ("WAMMIES"), the most recent for the Revels' 2014 recording, "Sing and Rejoice." Ms. Fulford received her bachelor's and master's degrees from the Eastman School of Music and a master's degree in library and information science from the Catholic University of America.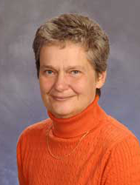 Speaker:
Jean Godby
Session Time: 1:00 - 1:45 p.m. CDT
Session Title: Modeling Creative Works with Schema.org
Session Description: OCLC is experimenting with Schema.org, the vocabulary that is understood by the world's major search engines. This seems especially relevant now that information requests are more likely to begin with Google, Bing, Yahoo, or Yandex than in a library or a library website. Schema.org permits the creation of broadly understandable structured data, giving the library community many opportunities to enhance their visibility on the Web by creating collection points for authoritative information about the important real-world entities that populate their collections, such as creative works, authors, organizations, and publishers. But there is also a pragmatic reason for taking a look at Schema.org. It is a maturing and sophisticated ontology that allows, in words commonly echoed by Semantic Web experts, for simple descriptions to be simple, and for complex descriptions to be possible. This presentation illustrates the wisdom of this sentiment with an overview of the model of creative works derived from Schema.org, which underlies the RDF statements accessible from WorldCat.org.
Speaker Bio: Carol Jean Godby has directed projects with a focus on automated content analysis that produce research prototypes, open source software, improvements to national and international standards, and enhancements to OCLC's products, services, and data architecture. She has a Ph.D. in linguistics from Ohio State University. Her work on mapping library standards for bibliographic description is widely known to librarians and publishers. Since 2012, she has been a leader of a cross-division team at OCLC whose charter is to develop a next-generation data architecture based on the principles of linked data.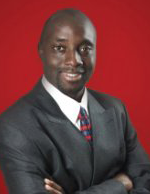 Speaker:
Uche Ogbuji
Session Time: 2:00 - 2:45 p.m. CDT
Session Title: Library Visibility from Library Linked Data
Session Description: When RDF was developed at the W3C, it was to meet a defined need, expressing people's privacy preferences while using the then new web. With so much present activity around libraries and RDF, semantic technology and linked data, it is imperative to understand and stay focused on the defined needs that drive developments.
In Zepheira's work with BIBFRAME, including development of the standard itself on behalf of the U.S. Library of Congress, they have always paid attention to the need to improve the visibility of libraries on the web. As a result, BIBFRAME focuses less on rigorous modeling and vocabulary and more on supporting the emergence of data patterns that take advantage of web technology to gain prominence among web users. The Libhub.org initiative founded by Zepheira is an effort to establish a BIBFRAME-based linking network towards making library resources as near at hand to students, teachers, researchers, policy-makers and casual browsers as sites such as Wikipedia.
In this presentation, Uche Ogbuji will lay out key design elements of BIBFRAME in practical context, touching on topics such as RDF and schema.org. He will report on the in-progress efforts by Zepheira and its partners, using data from participating libraries, to apply linked data in increasing libraries' visibility and impact.
Speaker Bio: Uche Ogbuji, CTO and Founder of Zepheira, is a pioneer in the integration of web architecture with traditional enterprise data technology. An electrical/computer engineer by education, Uche has written over 300 articles on XML, RDF, web services and related topics, having pioneered open-source and commercial software development in those areas. Uche was a lead architect, working with the U.S. Library of Congress on BIBFRAME. He directs Zepheira's development and deployment of BIBFRAME tools and library visibility products and services.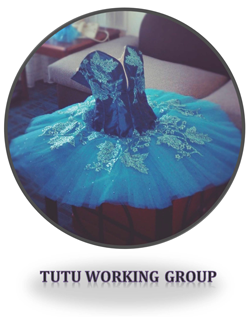 Speakers:
Lyla Medeiros, Elizabeth Hollenbeck, Jennifer Mehalick, Sue Medeiros and Elin K. Jacob
Session Time: 2:00 - 2:45 p.m. CDT
Session Title: The Tutu Ontology: Promoting Dance Heritage and Legacy by Archiving Dance Costumes Using Semantic Web Technologies
Session Description: The Tutu Ontology (TUO) and Measurement Ontology for Tutus (MOT) have been created to address the absence of a domain-specific formal specification for terms and relationships for representing dance artifacts. These ontologies meet the specific need of the dance community to have access to archival resources and engage in the archiving process. Used in combination, the ontologies allow dance organizations and individuals to explore and share information about dance costumes and to track or locate existing costumes. The TUO ontology provides elements that align specifically to the vocabulary and descriptive needs of costumers and costume archivists for representation, historical documentation and collection management of tutus. The complementary MOT ontology provides elements for specifying the physical dimensions of a costume or a dancer with a vocabulary appropriate for pattern design, construction and body fit. Formalized using RDF/RDFS and OWL, TUO and MOT work together to give users the ability to create archival records for dance costumes, manage collections of costumes in use and in storage, share collection information though semantic web technologies, and provide the ability for exploration and presentation of the history of an individual costume or costume collection across time.
Speaker Bios: The Tutu Working Group is made up of Lyla Medeiros, Elizabeth Hollenbeck, Jennifer Mehalick, Sue Medeiros and Elin K. Jacob.
Lyla Medeiros is a ballet teacher, Dance Heritage Coalition dance preservation and archives fellow, and a data indexer at the Institute for Health Metrics and Evaluation at the University of Washington.
Elizabeth Hollenbeck is a Dance Heritage Coalition dance preservation and archives fellow and a reference librarian at the McAllen Public Library in McAllen, TX.
Jennifer Mehalick is a librarian and the assistant branch manager in the Greenville County Library System in South Carolina.
Sue Medeiros designs and builds dance costumes for professional and aspiring ballet dancers. She is retired from IBM and Sandia National Laboratories, where she worked as a computer scientist, specializing in natural language processing.
Elin K. Jacob, Ph.D., is an associate professor in the School of Informatics and Computing at Indiana University Bloomington, where she teaches courses in representation, metadata and ontologies.

Speaker:
Andrew Weidner
Session Time: 3:00 - 3:45 a.m. CDT
Session Title: Basic Querying with SPARQL
Intended Audience: Academic and Public Libraries
Session Description: The SPARQL Protocol and RDF Query Language is an essential linked data technology used to create, maintain, and retrieve RDF information. This session will provide an introduction to basic SPARQL query syntax including SELECT, FILTER, UNION, and the use of variables. Attendees will learn how to write simple SPARQL queries that reveal what kinds of data a triple store holds, and how to develop triple patterns that retrieve data in useful ways. The presentation will demonstrate the use of the Apache Jena ARQ tool to query local datasets and online SPARQL endpoints, and provide pointers to online resources for practicing SPARQL queries and working with linked data.
Speaker Bio: Andrew Weidner is the Metadata Services Coordinator at the University of Houston (UH) Libraries, where he manages descriptive metadata maintenance and production for the UH Digital Library. Prior to UH, he oversaw the digitization of historic New Mexico newspapers for the National Digital Newspaper Program at the University of North Texas, where he also earned his MLIS.